Callers can remain anonymous and are eligible to receive a cash reward if the information given leads to an arrest or grand jury indictment of a felony offender. Crime Stoppers relies on volunteer Directors and tax deductible contributions from the public in order to operate the administration of the program.
Billy Joel Tribute Concert!
Did you miss the opportunity to see Billy Joel when he performed at Lambeau Field this past August? Well, here is your chance to make up! Brian Harris is performing as Simply Billy, the ULTIMATE tribute to Billy Joel with the Brown Dirt Cowboys Band. This is a tribute concert benefiting Crime Stoppers taking place on Saturday, October 28 at Memorial Hall.The 90 minute show will begin at 6:30 pm with doors opening at 5:30 pm. Tickets are still available by contacting the ticket sales office at 262-995-0588. Join us an evening of great music while helping the Crime Stoppers of Racine County keeping our community safer and more secure for all!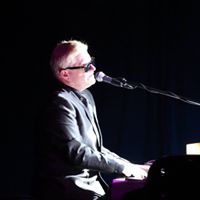 THANKS TO OUR 2016/2017 GOLD PLUS EVENT SPONSORS
Hypro,Inc. Buckets Pub
Malicki's Piggly Wiggly on Washington
See Our Sponsor Page for More Information on Our Sponsors